The Reflex project
A game of memory, imagination, photography, portrait and chance to be played while commuting!
The rules are simple: Get a camera.Take a bus. Find a window seat. Look through the window and wait until another bus passes next to yours.Focus and compose as best as you can and shoot!
As and alternative: walk in the city. When you see a bus stoping close, make a portrait of the closest passenger to you.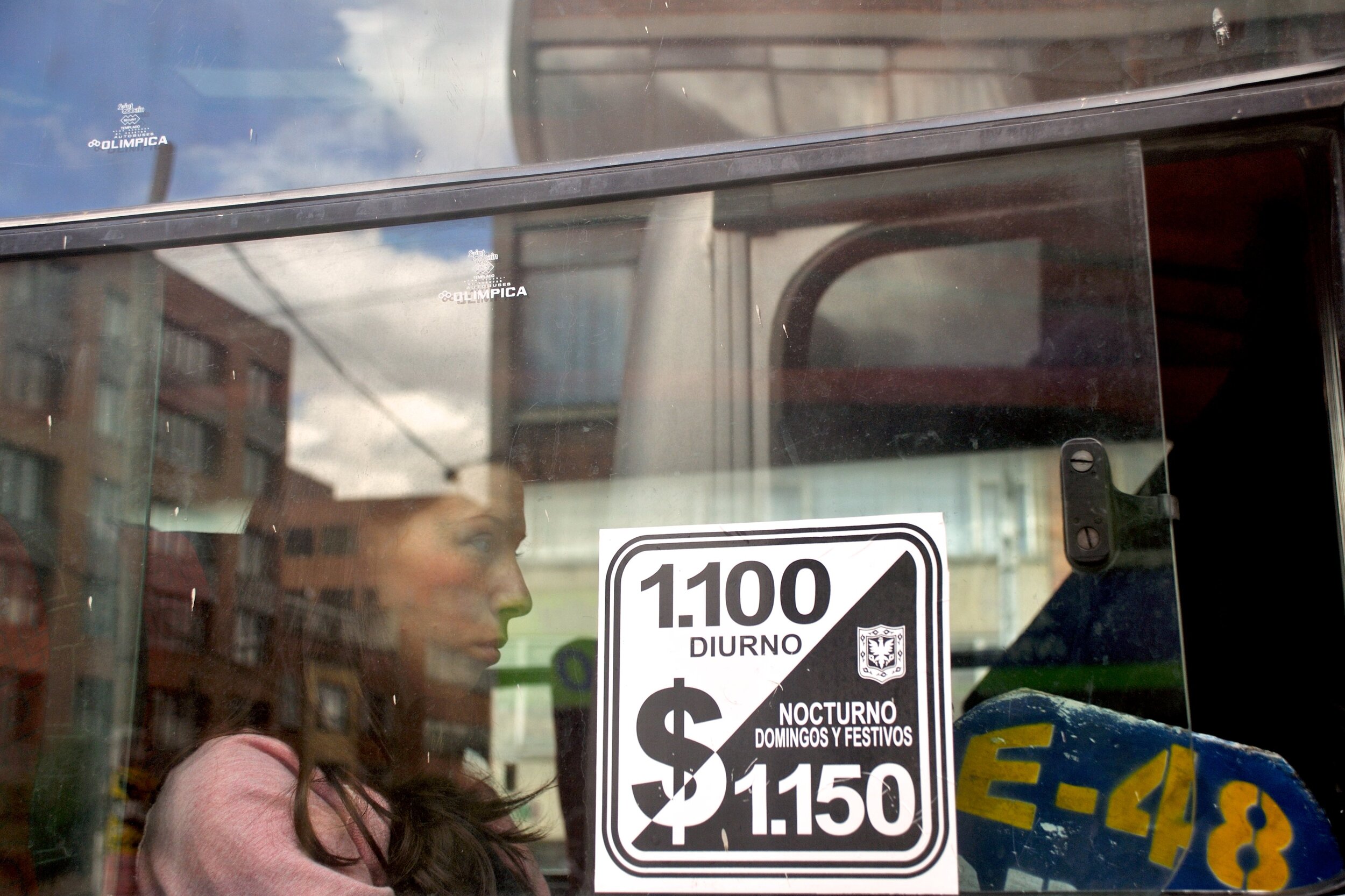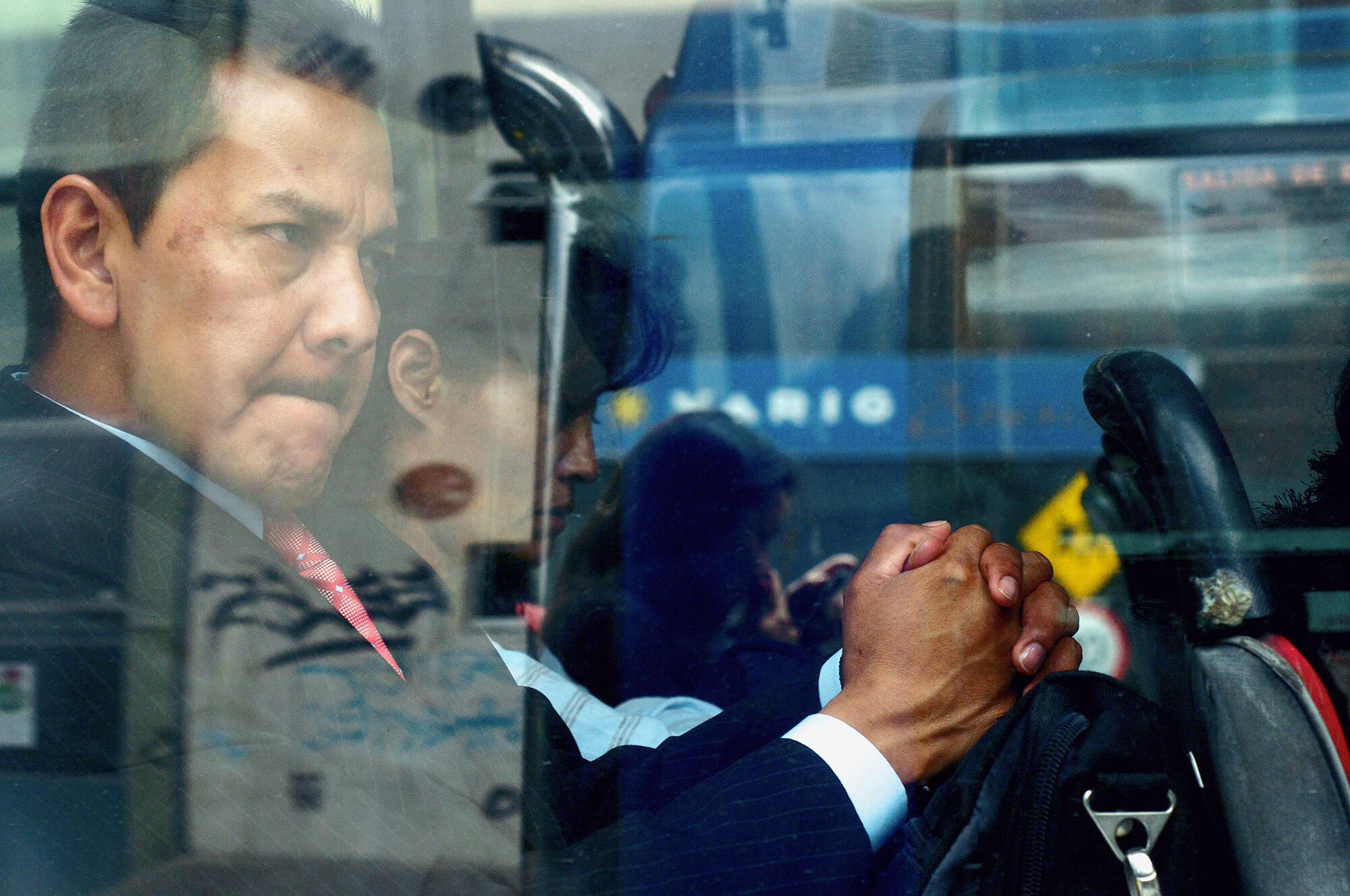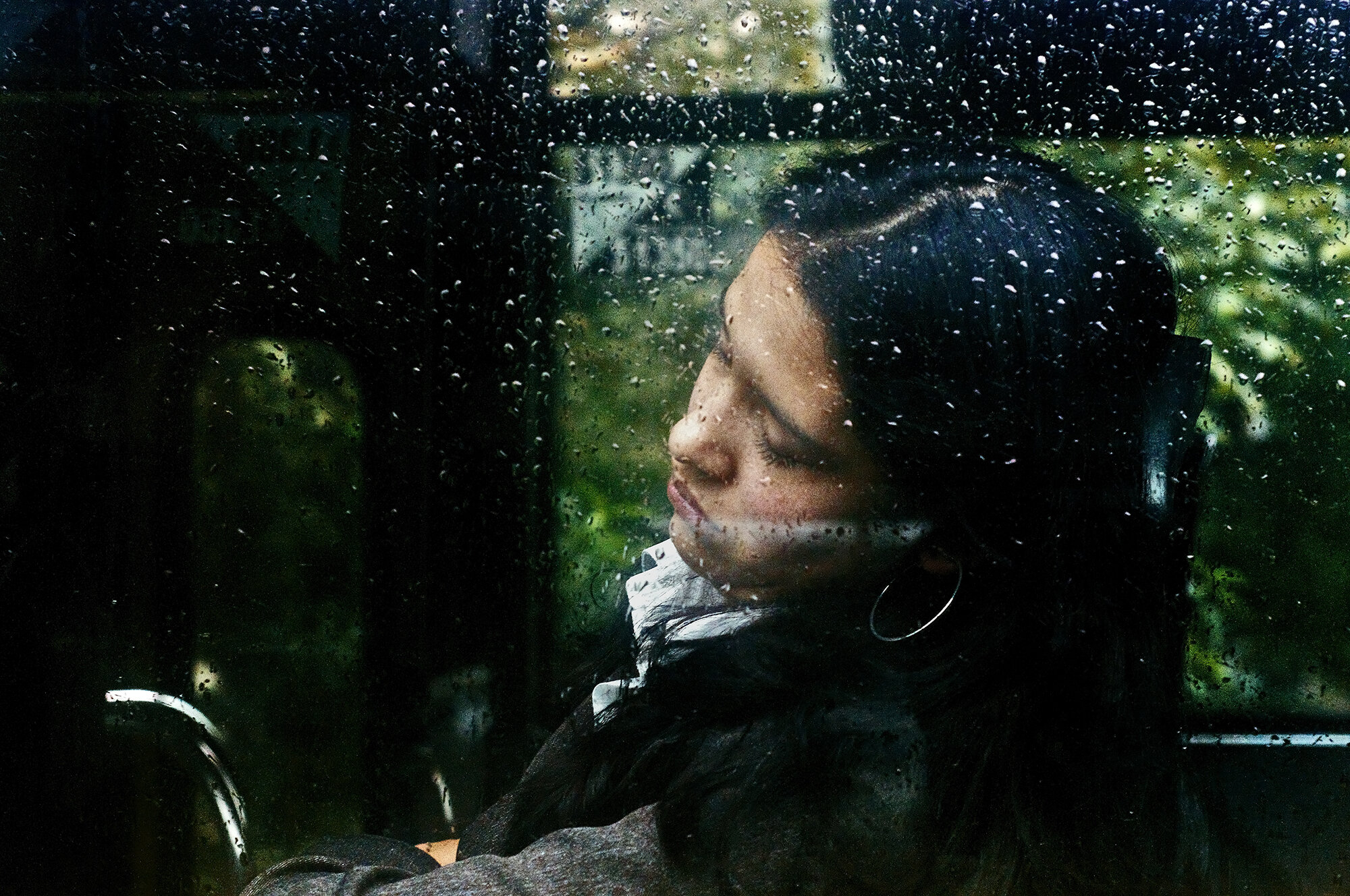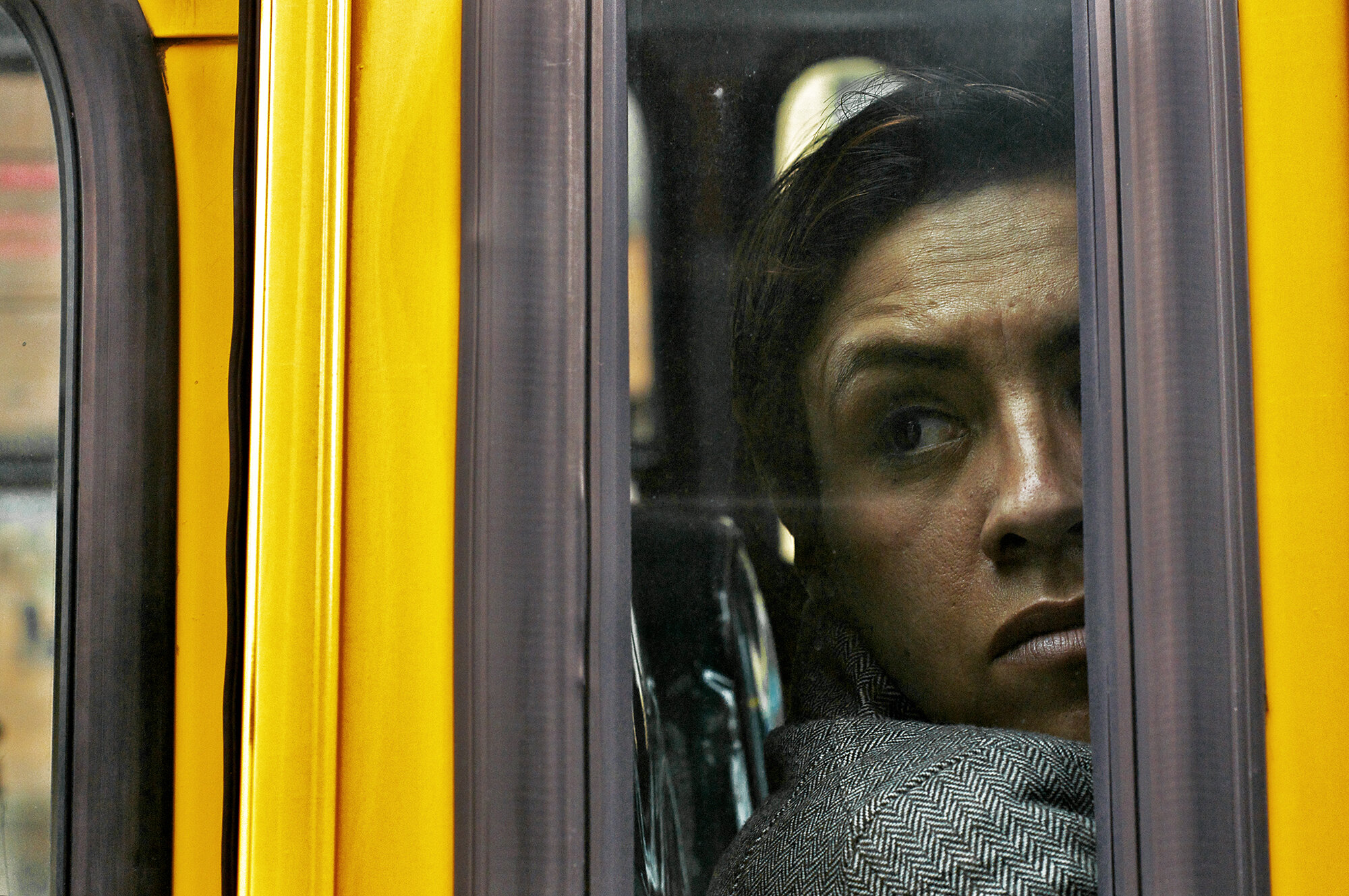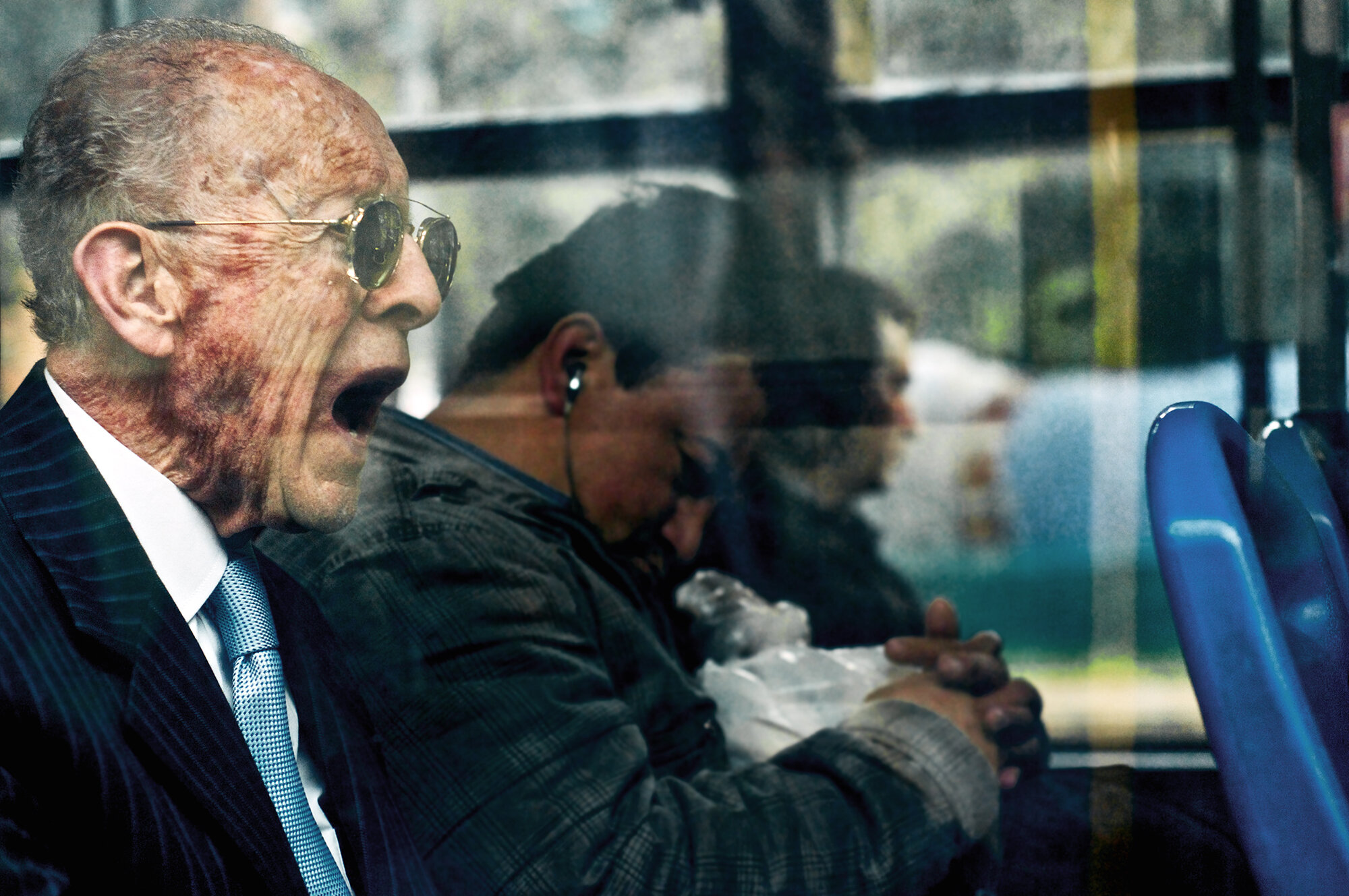 Bogota reflex project is a photographic game of chance about the memory and identity of the city. It's homage to the citizens that struggle every day to make their lives better. In a harsh city like Bogota, where many spend over four hours commuting in very dire conditions. This, by the everyday simple gesture of making a portrait of the strangers that face me on the bus "racing" against mine, while stuck in our typical traffic jams. This game that came to my mind on one of those slow commutes, became a practice that I've been doing for years, and that transcended Bogota. I see this as an urban roulette. What makes it worth playing is the uncertainty of who will be facing me on the other bus. Maybe someone I know? Or maybe someone that will later see himself portrayed, or someone they know. It could be you! Will I ever be able to make a portrait of someone I know? Will I ever take the picture of the same person on two different days?
The face we see, act as a reflection for ourselves. Similar to old portraits from people we never met, and seem to stare at us or ignore us, they hide more than they show. Their expressions, and unspeakable truths and mysteries behind them, invite us to imagine who they are, their experiences and backgrounds. And also to think about ourselves. Where are we going, and if we are making the best out of our own journeys.Buses in Bogota are a special universe. They are the reflection of the diversity you can find in the city. They are not only a place to wait while getting from one place to another. They are market places, museums (places of inspiration and art), musical stages, stand up comedy stages, discos, and sadly, crime scenes sometimes.
In Reflex Rome we can see how the city is the result of the accumulation of interactions of all the people that with their daily activities give way to what we call Rome. An ever changing place that keeps adding more and more on top of its glorious and beautiful "ruins". In this series I played with the idea of how the city is a reflection of the people that inhabit it and also a reflection of all people that pass through it, changing it in different ways.
I'm fascinated and surprised by the unique nature of people's expressions and the mystery behind them. I feel how those faces can only be "recorded" in my memory by taking these pictures, resisting to fade with the passing of time. The pictures are like photographic "monument" to preserve the faces of the city, who are really the city's soul.
I am also fascinated by the possibility of getting to meet later on at least one of the commuters. What are the odds for that to happen?
The photographs invite us to think about our contemporary way of living and about our human condition in this complex and chaotic global scenery. While gazing at these people reflecting about their lives, it pretends to make us raise many different questions to ourselves, like how different we really are? Where are we moving on?
We will never know what might happen…That's the beauty of the game of chance!
Let me introduce you to my friend Diego Posse! A very talented musician and kind friend. And a very respectful and adventurous passenger…
I believe in miracles! Joey Ramone
Sometimes "miracles" happen…